Travelling to a new city can be a lot of fun, since it mainly entails getting to have new experiences. However, if you are not careful about how you plan for such events, you could end up having a very difficult time indeed. One of the ways in which many people prefer to travel is through the use of special offers and travel package deals. The latter entail a service provider (such as a hotel) providing a number of services such as accommodation and transport at a reduced fee.
This is usually a very good way to save on the cost of travelling, and it may also be more convenient especially if the package handles all the aspects of travelling that one would be interested in. However, it is usually necessary to try to make sure that you assess such deals in order to ensure that you do not end up falling for one you do not like. Some of the issues you would need to consider include: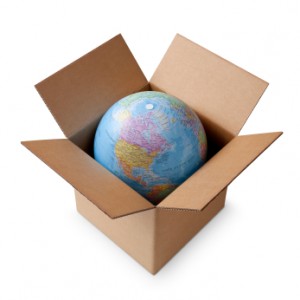 The details of the package
There are some travel packages that are very simple. For instance, a hotel could decide to offer you accommodation at a reduced rate if you stay there for a minimum of a set number of days. Others tend to be much more complex than this. For instance, the body organizing the package could decide to cater to services such as transport, accommodation, and even experiences such as visiting different sites. When you are thinking of using a travel package to visit a new place, you need to find out what it entails so that you can be in a better position to know whether it is worth it or not.
The terms of use of the said package
You also need to pay attention to the terms of use that accompany the use of such a package. For instance, there are some packages that can only be used at particular hotels or during specific times. If you find that such terms are in conflict with your travel plans, you may have to avoid them. It is very important that you pay attention to this, since most of the companies that organize such events tend to market them heavily. If you only pay attention to the marketing blurb, you may end up getting a package deal that is not suitable for your needs, and it can even ruin your holiday.
How much it is going to cost you
The essence of using a package travel deal is to reduce your cost of transport and ensure that the process of travelling is simplified. However, there are some companies that may not have this in mind. For instance, you can analyze some of the package deals out there and find out that at the end of the day, you would not end up saving much if you decided to use them. Before you can pay for any package deals, you need to find out how much it would cost you to arrange the same kind of holiday without the deal. This is important as it enables you to avoid spending too much money when you could have otherwise saved a lot.
The kind of company offering the package
When you need to take advantage of a package deal, it is very important that you also try to figure out if the company offering it is one that you can trust. There are times when you will find that some of the companies will have a bad reputation, such as accepting your payment and then pulling out of the deal later on. In order to ensure that you do not have anything to worry about, you should only use those deals that are organized by bodies that you can trust.
In summary, travel packages can be a very good way of travelling, especially if you want to get rid of the hassle of doing so. However, not all packages are going to offer you this. In order to find the ones that will, you need to consider all the above when trying to search for one. It may mean that you have to do a lot more work to find the ideal package, but at least you will not have much to worry about after you find one.
Travel guide expert Chris, blog's of ways to make peoples life easy and hassel free, when it comes to traveling. To know more about tips and guides to travel visit www.lanzarote1.com.