Why stew on a beach this summer? Being part of a family doesn't have to mean boring package holidays to Blackpool-style resorts in the sun. Instead, gather your loved ones for an adventure holiday to one of Europe's hidden gems and benefit from the trip of a lifetime.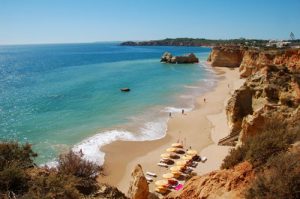 Whether your household includes toddlers, teens or a mixture of both, there are a range of family adventure trips in Europe available for you all to enjoy. Europe isn't just about sunny sands and busy beaches; there are many places beyond the reach of the everyday tourist that offer a unique insight into the way people live their lives on the continent. Plus, the area is vast and varied in terms of its scenery and available activities.
In Italy, you will find secluded coves and orange groves, with everything from water sports to trekking in the hills. Winter holidays to Finland feature Santa-spotting adventures in the frozen wilderness, while in Slovakia you can spend your days dog-sledding, snow-shoeing and plunging into thermal pools. There really are no barriers to the activities you can undertake on a family adventure holiday in Europe.
Short-haul flights
Another benefit of journeying within Europe is the relatively low-cost short-haul flights on offer from the UK. Even though going farther afield may feel more adventurous and exotic, getting there can add extra expense. Additionally, young children who are excited to get their holiday started will appreciate the shorter time spent in an aeroplane where they are sat without the opportunity to burn off that excess energy   and parents will too.
Europe is well served by airports so you can fly to just about any region on the continent with ease to minimize the transfers and connections on the other side.
Education and exercise
On family adventure holidays in Europe, children benefit from the ability to exercise their bodies and learn more, rather than being stuck on a sun lounger by a resort's swimming pool for a fortnight. These trips enable families to visit areas generally unseen by tourists; there is rarely a dull moment because they are packed with activity and adventure. Every member of the party is catered for, whether you want to learn about the architecture of the area or visit volcanoes. How many children get to learn about the ruins of Pompeii on a first-hand basis? Their teachers will be astounded by their knowledge.
Adults have a similar chance to get away from it all. If you always planned to travel but work and family life got in the way, this is your chance to experience a holiday with a difference.
Solo holidays abroad
Individuals can also benefit from a sensational adventure holiday abroad. Solo holidays abroad are ideal for the lone ranger.
You can spend your days with like-minded people, go wherever you want and do whatever you like; the world is your oyster, as they say, but you still benefit from the comfort and security of travelling with a group.
Author Bio : Idania Silvia writes regularly on family adventure holidays in Europe for a range of travel websites and blogs. A passionate journalist and blogger, Ilena has embarked on many solo holidays abroad. Today, however, she travels with her young family, making her well versed on the benefits of travelling with youngsters in tow.