Palau is one of Asia's most fantastic diving and snorkeling destinations. It has glorious coral reefs, blue holes, wartime wrecks, hidden caves and tunnels, more than 60 vertical drop-offs to play with and amazing spectrum of corals, fishes and rare sea creatures. This is indeed the perfect place for tourists who love underwater adventure.
If you want to have a great Palau getaway and enjoy this promising beauty of nature and water, luxurious Palau Pacific Resort is the best place to stay in while you are in the island.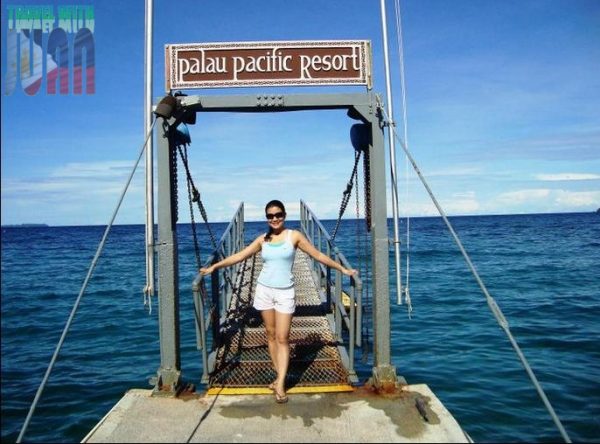 It is located at Koror, Palau with 64 acres of affluent tropical gardens and having the Pacific Ocean indulging and stroking the white sand beach.
This luxury resort has incomparable guestrooms and cottage-type villas featuring tropical island décor, top-notch amenities and exceptional comfort. All of their 160 large and well-appointed rooms have a spectacular view of lush garden and the wonderful and magnificent Pacific Ocean.
They also offer appetizing foods and cuisines both for casual and fine dining with local performers entertaining and making the restaurant more romantic and lively. The ambience alone of the restaurant can make you crave for their foods and beverages.
Moreover, the pacific activities offered by Palau Pacific Resort are the main reason why it is chosen and visited by many tourists. They have waterfalls tours, rock islands excursions, scuba diving and a lot more. It was even voted as Asia's Leading Diving Resort during 14th Annual World Travel Awards in 2007.
This is certainly a proof that the place is a must-visit for individuals who love underwater adventure and activities. Also, for everyone who wants to experience the wonder and beauty of water and its hidden treasure.
Travelers' Reviews
Here are some reviews from gue­­­sts and travelers of Palau Pacific Resort.
"This might not be a top 5 star hotel but with the white sand private beach and friendly staff there's not a better place to stay in Palau. The bar has super cocktails and the restaurant pleasant. Loved having all our transport for activities to be by boat."- tripadvisory.com contributor from Sydney.

"I stayed there for 2 weeks in November. The rooms were very comfortable, the grounds amazing, nice beach, great pool and the staff very friendly and helpful." –Scott W. from California.
So what do you think? Should Palau be your next travel destination?