The Philippines has a number of great and fantastic hotels in top locations and with world class amenities and services. Hotels that can give satisfaction and value for everyone's money.
One of the most prestigious and probably the best hotel in the Philippines is Mandarin Oriental Manila. It is located near Ninoy Aquino International Airport and very convenient to business and commercial establishments and shopping malls.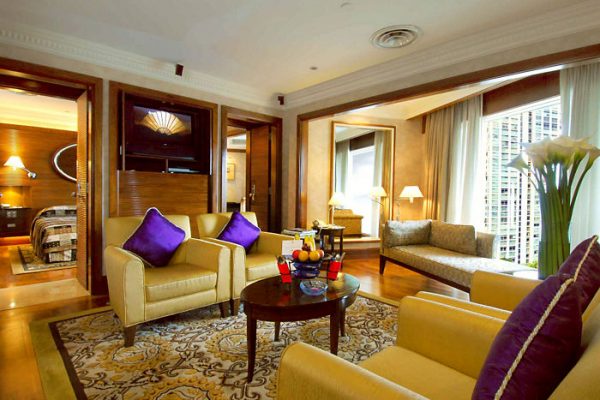 It is a hotel in its finest and magnificence with 442 top notch rooms including 29 well-appointed suites. You will find everything that you need in each room and experience effortless luxury- from high speed Wi-Fi connection to soft touch mood lighting controls.
You can also pamper and indulge yourself to soothing and heavenly spa treatments in their Spa Centre or probably you would love to enjoy their swimming pool in the midst of luxuriant greenery. Of course they also have well-equipped Health Club that offers an incredible haven for every guests.
Moreover, they have a fine dining cuisine that can make everyone feel especial and important. They offer splendid and delicious foods in their different restaurants with a fashionable and sophisticated ambiance.
As much as their facilities are marvelously done, they have a first-rate customer service that can add to the significant beauty of this hotel. They have well-trained, professional and polite hotel staff that are most willing to address all your needs and concerns.
Mandarin Oriental Manila Hotel Reviews
This hotel made a remarkable impact to travelers and guests who stayed in their place either for a short or long period of time.  Following are some reviews of individuals who can prove the affluence and comfort that Mandarin Oriental has to offer.
"Enough said — Wow. This is a world class hotel. The rooms are clean, comfortable and quiet — something to be said for this city of horns blaring all hours of the night. This hotel has the most professional, courteous, and personable staff I have ever come across. The fitness center and pool areas are well kept and staffed by a great crew." – Tony from Everett.

"I arrived after 8pm. Ordered room service, got very nice hamburger and fries. Went down to Cigar bar, had excellent cigar and some nice Whiskey. Left at 4:30am ouch! Not enough time to enjoy this nice looking hotel. Was upgraded to suite, because of my business. Nice work out facility. Excellent service, staff remembers your name on the Executive floors! Front desk staff extremely service oriented." – George from Coconut Creek.
With these reviews and all the amenities that Mandarin Oriental Manila can provide, there is no doubt that you will get a world-class and luxurious experience like no other.
Why not choose this hotel in your next stop in the Philippines?
Image credit to  : http://www.mandarinoriental.com/manila/accommodation/oriental-suite/