If you love to live on the edge and enjoy extreme adventures, you probably want to know how to plan a trip by yourself or with friends. Planning one of these adventures takes time and money, so it is important that you plan ahead so that everything goes smoothly. You also need to take certain precautions when doing an extreme adventure so that you can be kept safe.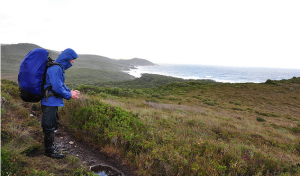 Plan Ahead
When planning this type of adventure, you really need to plan ahead. Many tour trips and adventure rides fill up very quickly. Months in advance, people are booking their extreme adventure vacations and paying for everything in advance. Because of this, you want to make sure that all of your plans go through by making them ahead of time. This includes figuring out where you'll be staying and what types of adventures you will be taking when you're on vacation.
Keep Price in Mind
The price of your extreme adventure vacation needs to be kept in consideration as well. Some of the more extreme hobbies, like skydiving, can be very expensive when you're going with a professional group. You will have to rent equipment as well, so this is another added cost that you need to think about when booking a vacation for yourself. If you go with a group, you might be able to save some money by getting a group discount. This way, everyone can save money and pay their own way while still having the time of their lives.
Be Safe About It
The most important thing about an extreme adventure vacation is that you need to keep yourself and the group safe while doing what you're doing. For example, if you're going to be rock climbing, you need to make sure that you know what you're doing and have all of the right equipment with you. It is also best to do these extreme adventures with at least one other person so that you can both help each other if something goes wrong. Make sure to have flares, flashlights and emergency cell phones available in case you run into a problem and need to get help immediately.
Know What You Are Willing to Do
Don't ruin a vacation by assuming you'll do something and then being too afraid to do it. If you've never been on an extreme vacation before, you need to start out slowly and work your way up. You shouldn't expect to climb mountains if you've never been rock climbing before. Know your limits and know exactly what you can handle so that you will be able to enjoy the trip rather than be scared the whole time.
Going on an extreme adventure can be a wonderful and life-changing experience. The rush of adrenaline is something that most hobbyists live for. The key is to plan the trip well in advance and to ensure that you have all equipment necessary to make the vacation a success. Finally, ensure that you have taken out overseas health insurance which will cover you in the event that you are injured whilst chasing that adrenalin rush!
– Written by Tom Shorter
Image Credit : South Cost Track by thedanphotos