Mexico is a country of friendly people, thrilling nightlife and spectacular scenery. Unfortunately, it's also a country with a bit of a reputation. And every time there's a casualty in the ongoing war between the drug cartels, that reputation gets a little bit worse.
While Mexico is certainly not the safest place in the world, it's also not as dangerous as many people think. Large portions of the country are completely unaffected by the drugs trade. And provided you exercise common sense, there's really no reason why a visit to Mexico should be anything but a pleasurable one.
Here are seven tips for staying safe in Mexico
Know Where to Avoid
The first rule of staying safe in Mexico is knowing where not to go. Before booking your trip, contact your local state department and determine exactly where is safe and where should be avoided. Unfortunately, in between the country's many safe regions, there are towns that only a thrill seeker would consider visiting.
Try to Blend In
Wealthy gringos make for attractive crime targets in Mexico. Blending in with the locals is therefore very much recommended. Nothing says tourist quite like flip flops and shorts. Unfortunately, if you're not at the beach, real shoes are always the smart choice. It's also worth noting that if you're going to carry a camera, the last place that you should put it is around your neck.
Keep Your Valuables Out of Sight
Speaking of consumer electronics, shiny smartphones, netbooks and Ipads should all be kept out of view whenever possible. Such products can be sold for hefty sums on the second hand market and are therefore notorious for getting tourists into trouble. The same logic applies to designer watches and expensive jewellery.
Choose Your ATM Carefully
ATM kidnappings, though not as widespread as occasionally reported in the media, are unfortunately a pretty common occurrence in Mexico. The best line of defence against such kidnappings is to stick to ATMs that are safely inside banks. It's also worth setting up a daily withdrawal limit on your cards, just in case. 
Don't Drive by Night
Their numbers might be dwindling but highway bandits are still very much a problem in Mexico. If you plan on driving around country, you'd therefore be wise to stay off the roads at night. Highway bandits are also far more common on toll-free roads. Tourists are therefore advised to stick to highways whenever possible.
Learn What Taxis to Take
 If you plan on taking taxis during your trip, it's important to differentiate between the registered and the unregistered variety. Registered taxis tend to be Nissan Tsurus and they are usually maroon and gold in colour. If you want to find a taxi in Mexico, always look for a designated "sitio". To line up in a "sitio", a taxi must be both registered and designated safe. The same can certainly not be said about taxis parked elsewhere.
Know Your Limits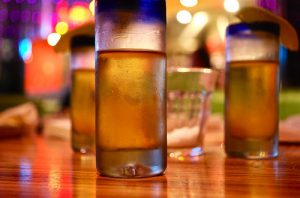 No trip to Mexico would be complete without an obligatory shot of tequila but it's important to know your limits. Getting blind drunk abroad is never a good idea but in Mexico, it can be a particularily dangerous activity. Regardless of where you are, you can rest assured that there's plenty of thieves that would be more than happy to take advantage of a drunk tourist.  Know your limits and stick to them.
About the Author : John Taylor is an avid travel blogger. He works for Top 10 List, a blog which provides top ten lists for a range of topics including travel and tourism.