Showing off the best around the globe, the New Seven Wonders of The World have been chosen not just some government, or an individual, or an institution, but by the people who have been witness to man's brilliance in creating magnificent structures, each symbolizing passion and celebrating culture.
Let us take you on a tour to the most amazing places on earth that will leave you in wonder.
Click the thumbnail to read more about the Place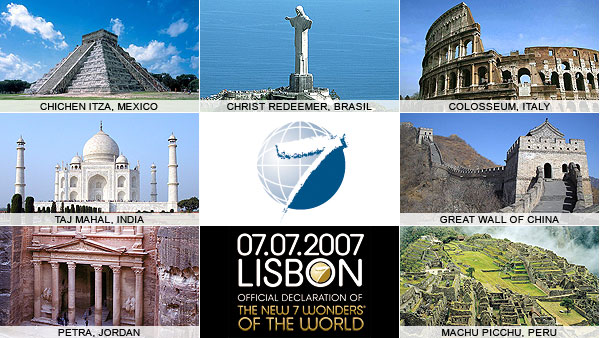 Each of the New 7 Wonders of the World stands as living witnesses to man's desire, passionately and artistically, to remember and be remembered by all generations old and new, presenting cultures and traditions that are worth-experiencing in your lifetime.
Photo Credit : World of New 7 Wonders