Known as the 'Seafood Capital of the Philippines, Roxas City in the province of Capiz is where you can get your seafood fix without the pricey tab. Along the area popularly called as 'Baybay,' a visitor to the city will often see stalls of freshly caught fish, clams, and shellfish.
Aside from getting a seafood fix, several areas in Roxas City will also fix the wanderlust in you and here are ten of them.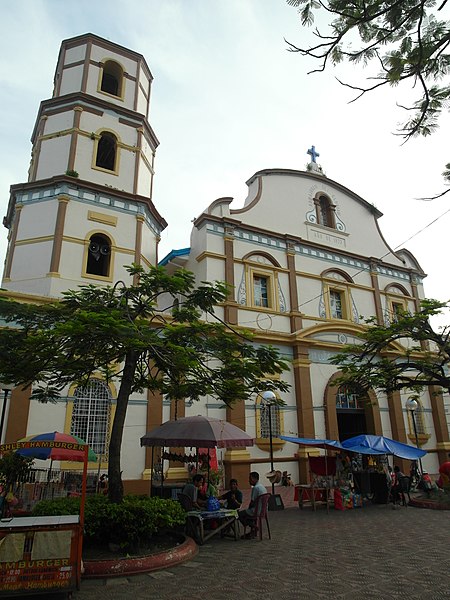 Panay Church
Also formerly known as the Santa Monica Parish Church, this church that was built in 1700 is the home of the largest Catholic bell in Asia. The bell measures 5 feet in height and weighs 10 tons. The church was made from corals stones.
The Sacred Heart of Jesus Shrine
One of the largest statues of Jesus Christ in Asia, this monument towered at 132 feet and was built in 2015. Instead of the usual horizontally-outstretched hands of Jesus Christ, this monument has Jesus Christ's hands and arms raised towards heaven.
Immaculate Conception Metropolitan Cathedral
One of the oldest in Panay Island, the church has bear witnessed various historical events that took place in the area. What we see today is the third reconstruction of the church, as the Immaculate Conception Metropolitan Cathedral suffered the same fate as with the other churches built during the Spanish-era—it has faced destruction brought by storm and another one brought by earthquake.
Baybay Beach
With its long stretch of black sand, both tourists and locals enjoy walking along Baybay Beach and watch the sunset. The long stretch of the beach is dotted with numerous seafood grill, so if you want the sun, the sand, and the seafood, then Baybay Beach is the place to be.
Roxas Ancestral House
Catch a glimpse into history by visiting the old house of the Roxas clan and the original site of the birthplace of former President Manuel Roxas. Just a few-minute walk from the city plaza and city hall, the interiors and the furniture have remained intactover the years.
Featured Image: pale_lips [CC BY-SA 2.0], via Wikimedia Commons