The island of Boracay is one of the most famous tourist destinations in the Philippines. Apart from its beaches with fine sand, the island also known for its nightlife. Though swimming at the beach is not allowed at night, there is still the presence of the thick crowd of people starting at sundown. It's as if the island never sleeps.
Catering to this packed crowd of local and foreign tourist are different commercial establishments, offering the best of the island. However, as commerce and tourism boomed in the island, the island slowly deteriorated. An article from Inquirer.net stated that Boracay used to produce 70 tonnes of rubbish per day, also too the weak sewerage system and disposal systems.
Before the island gets destroyed, the Philippine government decided to shut it off from local and foreign tourist and rehabilitate it for six months starting April 2018. Nobody was allowed to enter the island, except its residents. Establishments inside the island also took this time to reconstruct and improve their structures and waste disposal systems.
The results of the rehabilitation were indeed, remarkable. When the island opened up to receive tourists again, things were never the same. Boracay has become a family-friendly beach destination—a far cry from its previous reputation as the ultimate party place.
The water has returned to its previous pristine, bright blue, state. The shoreline is still green, not because of algae, but because of the thick palm trees lining the beach. Only the sound of the lapping waves can be heard at night, and no more blaring party sounds from the speakers.
So, what's new in Boracay after the makeover?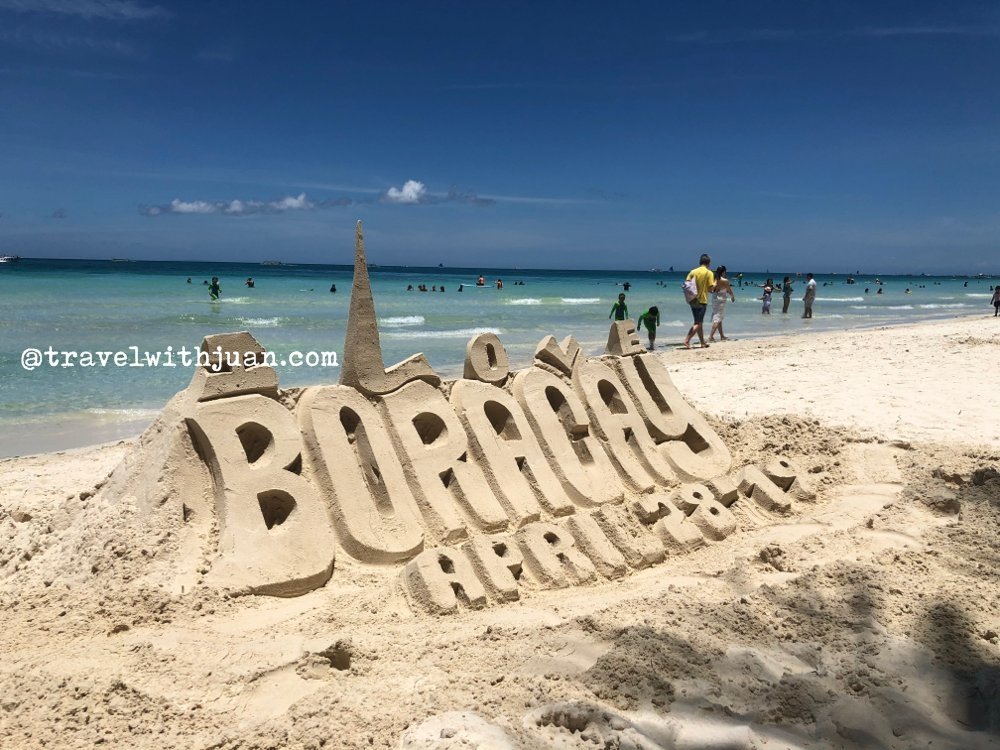 Though it is not the party goers' paradise as it used to be, Boracay island is a tourist paradise, offering activities that guests can enjoy and, at the same time, environment-friendly. They are still exciting and exhilarating, guaranteed to make your visit to the island, ultimately, memorable.
The local government has also imposed stricter rules when it comes to tourists' entries and activities. Only 19,000 tourists are allowed to stay on the island, at any given time, and only 6,405 tourists are allowed to enter the island per day. Furthermore, tourists need to have a hotel reservation before they can be allowed to enter Boracay.
Smoking, drinking alcoholic beverages, as well as dining and parties are not allowed on the beach and the beachfront. Parties are still permitted in Boracay, though, it must be held inside an establishment.
Sandcastles are regulated, fire dancing with kerosene lamps is not allowed, and casinos are banned.
How to get to Boracay islands?
One can travel to Boracay by plane, by ship, or by bus.
There are two airports of entry if you want to get to Boracay. Caticlan Airport is relatively closer to the island, but the fare is higher. From the airport, take a tricycle that will take you to Caticlan Jetty. Hop on a boat heading to Boracay's Cagban Port. Once there, there are vans and motorcycles that you can ride to get to your hotel or resort.
Kalibo International Airport may be your option if you would like to take a glimpse of other places in Aklan besides Boracay. This option is cheaper but is longer and will require extra patience on your part. However, if you are all right with a one-and-a-half-hour bus ride, then you may take this option.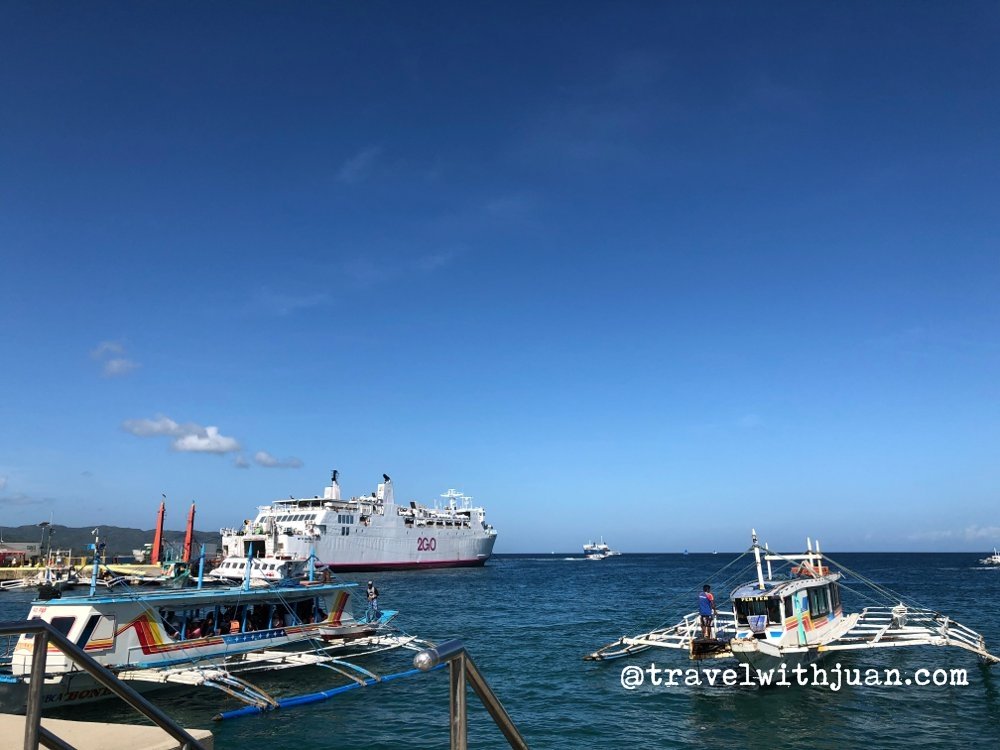 From the airport, there will be taxis and vans that can take you to Caticlan Jetty. You may want to check out if you can have a travel arrangement with your hotel or resort or you may prefer to book a reservation with those offering this service.
There are also ferries from Manila going to Caticlan or Dumaguit, near Kalibo. Travel time is 17 hours, however.
Air-conditioned buses also pass Caticlan from Batangas going to Cagayan de Oro.
When is the best time to visit Boracay?
The months of July-December are usually rainy. If you visit Boracay on these months, there will be fewer activities to do at the beach but there will be lesser number of tourist and the cost of accommodation, tours, and even fare might be lower, as well.
It is usually a dry season in the Philippines during the months of January to June. There are many tourists on the island during these times.
The country celebrates the holiday season on the months of December to April, and it is during these months when prices of accommodation, tours, and travel fares are at their highest.
Things to do in Boracay
There are still plenty of exciting activities to do in Boracay despite the implementation of specific strict rules. Tourists can always go Paraw sailing, kite surfing, island hopping, snorkeling, and scuba diving. Guests also enjoy other activities such as horseback riding, ATV adventure, walking along the beach, and watching the sunrise and sunset.
You may also try helicopter beach tour, mermaid lessons, riding a banana boat, and stand up paddling.
How about food in Boracay?
From all these activities, you would surely go hungry. There is a fascinating food culture thriving in Boracay, and you should not miss that. If you are craving for a particular type of cuisine, you will surely find a restaurant that specializes in such. The island boasts of international gastronomic experience with its food spots offering Mexican, Hawaiian, American, Japanese, Korean, and Italian cuisine, among others.
The website, MyBoracayGuide, listed every restaurant on the island which you may find in this link
Places to visit in Boracay
Maximize your island experience by visiting the nearby beaches. The main Boracay attraction, the White Beach, may get crowded at times but fret not as there are equally beautiful beaches around the area.
Puka Beach
Found in the northern part of Boracay, boats dock here during lunchtime, so it does get busy during this time. There are bars and restaurants in the area, as well as a market that offers affordable meals. The Carabao Island, another great spot in Boracay, is visible from the Puka Beach.
Bulabog Beach
This is the best spot for watching the sunrise. It is windy on this beach, so water sports usually are done in this area. If you want to spend a quiet time alone in Bulabog Beach, you will have that chance during sunset, as the view is best seen at the White Beach and people go there at that time.
Diniwid Beach
There are only several resorts in Diniwid Beach so this is also a perfect spot if you do not like the crowded beach. Only a few boats go to this beach so you will enjoy the sun, the sea, and the sand by yourself if you visit Diniwid Beach.
Ilig-Iligan Beach
Another less frequented beach which is only 1.5 kilometers away from the Puka Beach. It has quiet, blue water that is perfect for snorkeling.
Tambisaan Beach
Another excellent spot for snorkeling, the Tambisaan Beach is 30 minutes away from Cagban Port. However, it will only take around 10 minutes if coming from Cagban, riding a motorcycle.
Things to remember when in Boracay
There are ATM on the island located around D'Mall, Budget Mart, and along the main road. However, they only refilled with cash once a day so if one machine runs out with money, it will not be available until the next day.
Different establishments accept credit card, though, but make sure that the restaurant, hotel, or just any places that you are getting in to do so.
Foreign currency can be converted into Philippine peso, and there are establishments around offering such service. Be informed, though, that exchange rate may vary, from one place to another.
Souvenir shops abound in the area, and you will surely find an item to bring home to your loved ones.
Other references: