For a small island, a day or two is not enough to enjoy to the fullest what Siargao has to offer. Moreover, even after staying for more than a week, tourists who have set foot on this island are left craving for more. It's like one can never get enough of the charm of this place, and it will call you back to its shore, no matter where you are in this world.
Situated 800 kilometers southeast of the Manila, Philippines, Siargao is a small island covering a stretch of 437 kilometers. It forms part of Surigao del Norte, located at the Northeastern coast of Mindanao. Siargao is composed of 48 islands and islets and divided into nine municipalities of Burgos, Dapa, Del Carmen, Gen. Luna, Pilar, San Benito, San Isidro, Santa Monica, and Socorro.
Shaped like a teardrop, Siargao island lies close to the deepest point of the Philippine Trench.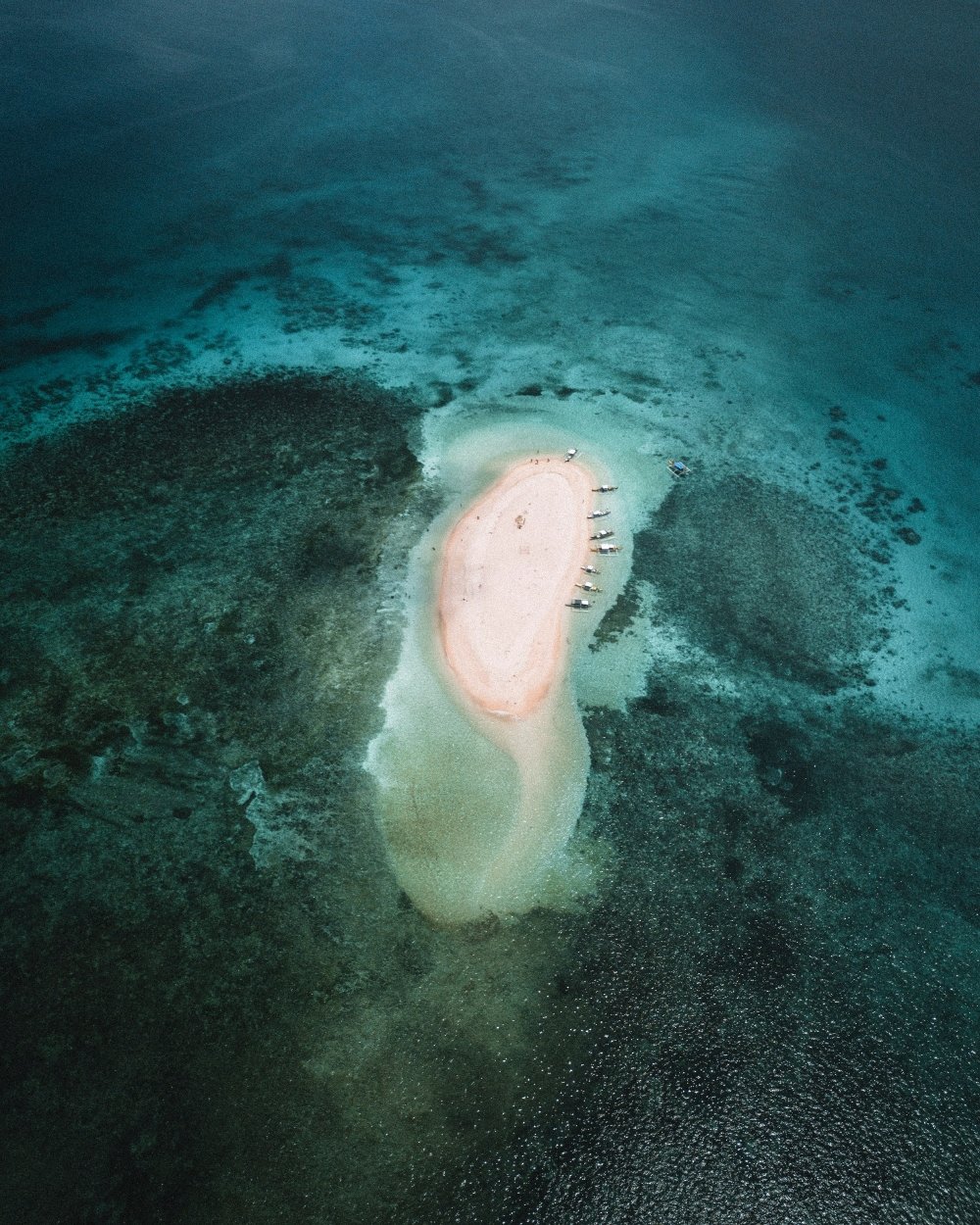 Known as the 'Surfing Capital of the Philippines,' Siargao has excellent surfing conditions that create the best waves that attract surfers from all over the world. It is also on this island that the largest mangrove forest reserves in Mindanao can be found. Hiding beneath the clear waters is a massive coral and rock reef and a white sand bar. Above water, the island is covered with palm trees.
Siargao enjoys attention from world for having the best waves for surfing; there are also other things that can be done on the island that does involve waves.
Though it is among the most popular tourist destinations in the Philippines, for its local people, Siargao is still their modest and straightforward hometown. The Poor Traveler notes the striking contrast between the ways of the wide-eyed tourists exploring the islands with that of the simple, uncomplicated lifestyle of its local people.
If you are that person seeking for a break in the hustle and bustle of the metropolis, you will find a perfect place here in Siargao where you can enjoy perfect white beaches, alluring lagoons, and its relaxed, laid-back atmosphere. Time passes by oh so quickly, as one can spend a day lying on the beach and watch the sunrise in the morning until it sets down for a nightcap.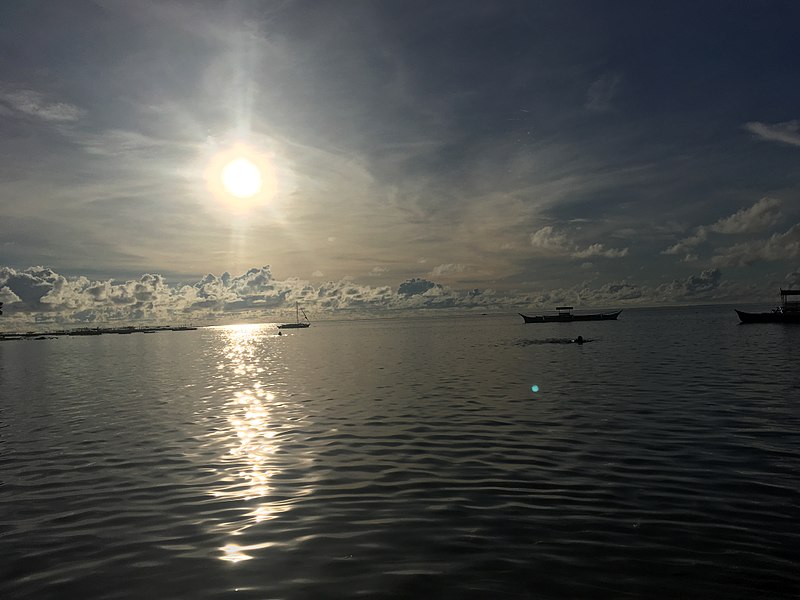 How to get to Siargao?
Getting into the island used to be difficult but as Siargao gains popularity, it is now easier to reach this southern island-paradise. Roads are also improved; thus, traveling inside the island is far more convenient and efficient.
One can reach Siargao by riding an airplane or a ferry.
Hop on an airplane that will bring you to Sayak Airport in Barangay Del Carmen, Siargao from the Ninoy Aquino International Airport (NAIA) in Manila or the Clark International Airport in Pampanga. The plane ride will take about two hours. There are also direct flights to Siargao from Cebu and Davao.
From the airport, you may ride a tricycle to go to General Luna, the part of Siargao where most accommodations are located.
If you are coming from Surigao City, you may take a four-hour ferry ride to Dapa Port in Siargao. From the port, it will take 30 minutes to reach General Luna by tricycle.
If you are visiting Cebu City before making your way into Siargao, you need to take an overnight ferry ride to Surigao City. Once there, you may take a fast craft that will take you to Siargao.
When is the best time to visit Siargao?
The waves are strong in Siargao all year-round, so if you are visiting the islands for its world-renowned waves, you will not worry about missing the best days for surfing. However, the 'Cloud 9 Surfing Cup, a surfing competition recognized by World Surf League Pro, usually takes place during the months of September and October. You may take note of this schedule and adjust your travel dates according to your preferences.
If you want to witness the competition and loves an energetic crowd, these months might be the best time for you to come over. However, if you wish to the sea for yourself, you better avoid these months.
However, if you would like to try other non-surfing activities in Siargao, then the best time for you to travel to the island is between the months of March to November.
What are the best places to visit in Siargao?
If you are here to surf, the best places that you may want to check out are the surf breaks spots. No matter how experienced you are when it comes to surfing, there is a surf break for you.
Cloud 9 is the most famous surf break on Siargao. According to Siargao.surf, it is a perfect barreling right-hand reef break. Though it is a relatively short wave, it barrels nearly the whole way but breaks on a very shallow reef, thus, it is only recommended for advanced surfers only.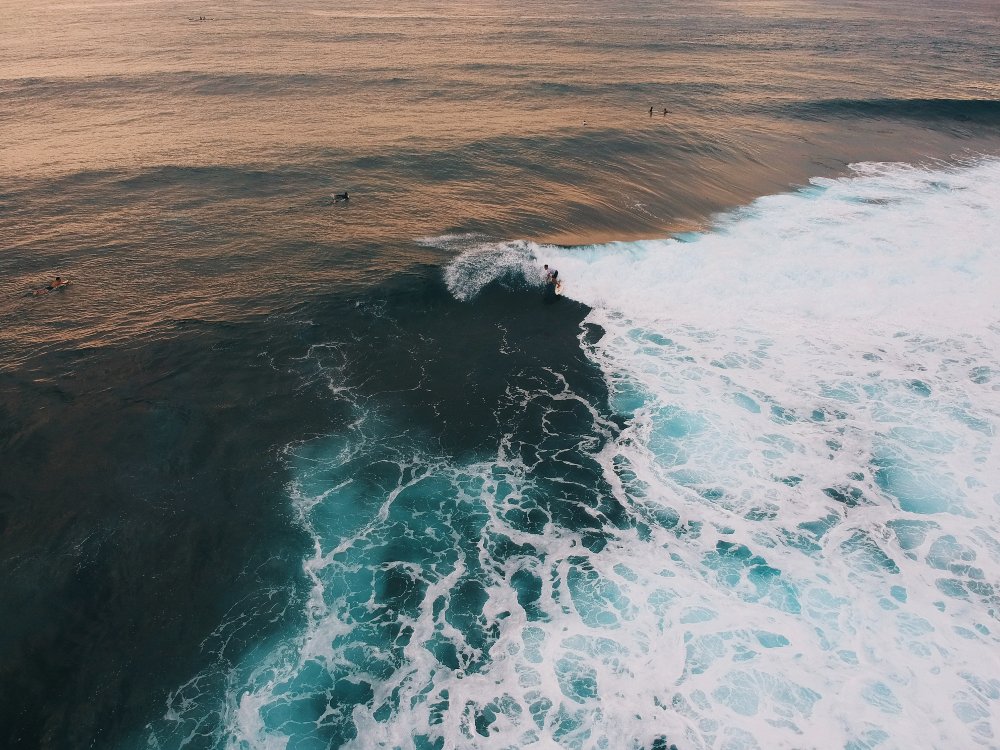 However, fret not, if you a beginner in surfing, Siargao has a place for you. The Jacking Horse has the most beginner-friendly wave on the island. However, the area can get crowded because of several people taking surf lessons. Guyan, or the Secret Beach, is also an excellent spot for beginners for its small rolling waves.
Surfsiargao.com listed down and categorized other surf spots in the island, according to the level of surfer's experience.
Beginner-Intermediate:
Intermediate:
Intermediate-Advanced:
Upper Intermediate-Advanced: 
Advanced: 
Please note that this is just a guide. It is still best to ask the locals for the best spot for you during the time of your visit to the island.
If you are not into surfing, you may go island hopping instead. Organized packaged tours will take you to Guyam, Daku, Naked Island, Sugba Lagoon, Kawhagan Sand Bar, Pamomoan Beach. Other tours also include Sohoton Natural Park in their itinerary. Do note, however, that prices for these tours vary depending on the places you prefer to visit.
Other beautiful spots in Siargao includes Magupungko Beach, Taktak Falls, Alegria Beach, Santa Monica Port, Maasin Bridge, Tojoman Lagoon or the Jellyfish Sanctuary, and Malinao Beach, among others.
On the other hand, if you are in for a gastronomic adventure, the General Luna area abounds with restaurants, cafés, bars, eateries, and carinderias. You will surely find what your taste buds are craving for.
Be ready as the sun sets on the horizon, as the Siargao nightlife starts to come alive. Party with other travelers and taste Siargao's very own draft beer, the General Luna Pale Ale.
Other important stuff about visiting Siargao
You may rent a tricycle or a van to go around the island. For the more adventurous types, renting a habal-habal or a motorcycle is a must. If you are the active type, riding a bicycle will take you places around Siargao.
Though there are plenty of places to eat, some of them are only open during meal hours. So, if you want to taste the Siargao cuisine, take your meals on time.
You can also read many travel guides so you can plan your Siargao trip well. However, nothing beats asking for recommendations from the locals, as they knew the ins and outs of their hometown. They are very gentle and friendly people. Surely, you will learn a thing or two by speaking to them.
The internet is accessible in Siargao, though it might be weak at times. There are ATM around the island, but it is still best to have some cash with you before hitting the island. Some hotels accept credit card, however.
Everything you need to know before traveling to Siargao Islands.
Other references: